We Are Moving The Needle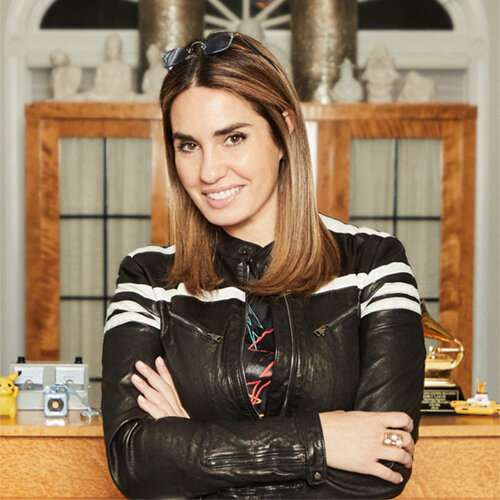 House of Melody is extremely proud to have worked with one of the best in the industry, Emily Lazar, who mastered our release of "Free Bird". Emily is a multi-GRAMMY winning and nominated mastering engineer and has created something special with her work on "Free Bird". In 2021, Emily had the unique distinction of being nominated for three GRAMMYs for Album of the Year. She is also the founder, president, and chief mastering engineer for her company, The Lodge, based in White Plains, NY.
Emily is the inspiration behind We Are Moving The Needle, a nonprofit organization supporting all women recording industry professionals, audio engineers and producers. They are an inclusive organization working to create measurable change by empowering women in the recording and professional audio industry with the education, equipment and the mentorship needed to succeed at the highest levels.
To support Emily and the important mission of We Are Moving The Needle, House of Melody will donate a portion of the proceeds from "Free Bird" to We Are Moving The Needle. We encourage all of our fans to visit the We Are Moving The Needle website at www.wearemovingtheneedle.org and make your own donation to support.
The organization provides resources and support both to those at the very start of their education as well as those currently in their recording and production careers battling the overwhelmingly male-dominated landscape of the industry. The data provided by the USC Annenberg Inclusion Initiative study on "Inclusion in the Recording Studio" released on March 8th, 2021, which found that only 2% of the producers and audio engineers were women, inspired Lazar to create We Are Moving The Needle to specifically address the deficit. Although the Annenberg study accumulated its findings based off of a male/female gender binary, We Are Moving The Needle is designed to be forward-facing with inclusion in mind and invites all cisgender women, non-binary and trans participants.
We Are Moving The Needle works to close the gender gap and bring equity and inclusion to the present recording industry as well as guarantee growth and progress for the generations to come by awarding applicants with:
Scholarships and grants to music technology and recording programs at academies, colleges and universities
Educational programming
Donated recording equipment including software, hardware and other technologies
Support from our mentorship program with access to the members of our "SoundBoard"
Dedicated internships and entry-level positions designated and reserved for our award recipients and applicants